Search Search
Hot products:HS brand series、Die cut、3M brand series、TESA brand series
Company profile
Your current position:Home>Company profile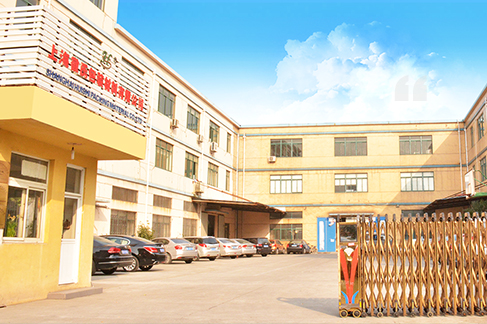 Shanghai Huishi Package Materal Co.,Ltd.
Quality, Speed, Service.
Founded in 2004, the company is committed to being a leader in industrial adhesive material application solutions, through 10 years
of entrepreneurial development, has formed five major business including: industrial special tape production, die cutting finishing,
brand agents, import & export trade, e-commerce. Currently has subsidiaries in Shanghai, Anhui, Hong Kong, "Huishi material,"
won the consumers trust brand.
The company's main products include: high temperature polyimide tape, high temperature PET tape, glass cloth tape, fiber tape,
PET double sided tape, tissue tape, acrylic foam tape, lithium termination tape, PE foam tape and other specialty industrial tape,
widely used in electronics, electrical devices , elevators, computers, cell phones, lithium batteries, automobile, solar and other industries.
The company has 10,000 grade clean room, standard clean workshop, full set of automated cutting and processing equipment,
provide adhesive materials precision machining for automotive signs, cellphone&computer TP screen , medical health care and
other industries.Theagent brands products include 3M, TESA, Nitto brands adhesive material, which can meet customer demand
for different materials.We have domestic clients like Shanghai Volkswagen, Shanghai GM, Tianneng Group, Ningbo Chaoba, Hefei
Guoxuan and other famous enterprises.Products are exported to the United States, Canada, Russia, Germany and other countries.
We own two coating glue lines and skilled workers,can meet the high quality requirement and huge quantity demand.
At the same time,as a manufacturer of adhesive tapes equal to competitive price.

HS tape utilizes a custom slitting converter of all tape products, accepting rolls up to 1240mm wide. Our high speed slitters are
designed to slit custom production quantities.Automatic Lathe slitters can do slitting action for critical tolerances capable of slitting films,
papers, foils, pressure sensitive adhesives, silicone coated substrates, fabrics, and non-wovens.
This equipment can produce roll width down to 1mm.

HS tape owns dust free room and standard clean workshop,utilizes high-speed precision die-cutting equipment to produce complex
shapes and intricate designs. Die-Cut tapes are used in a wide variety of applications, such as mounting, sealing, gaskets, masking,
and fastening in order to reduce labor costs and increase quality

HS tape supplies a variety of Slit Rolls and Die Cut adhesive products to the retail industry.Product offerings from normal slit rolls
to die cutting into custom shape. OEM processing is welcomed. From custom size ,custom shape to custom packing,all we can
meet customer's requirement.